Spain – The Ultimate Adventure – Yoga and Hiking in Andalucia with Ulrica Norberg
C L A R I T Y. Such a profound word. Something of high value.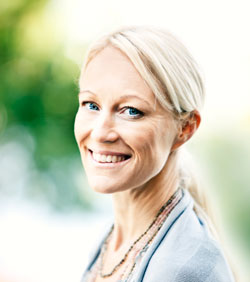 We all yearn to increase clarity since it is an ingredient we all need more of in order to make sensible decisions, discern what is the right way to go about things, when to stop and when to go. This is a week where we aim to nurture space in mind, body and spirit. Where we allow ourselves to take a natural pause in life to digest, rest and rebuild strenght and stamina. Where we eat well, spend time in extraordinary nature and meet like-minded people.
Join Yogamaster Ulrica Norberg and Nature/hikeguide Maria Söderholm for a week of hikefulness where yoga, meditation and hiking are mixed with slow- pace living and organic dining at the beautiful Nature Retreat center outside Cadiz in Andalucia, Spain.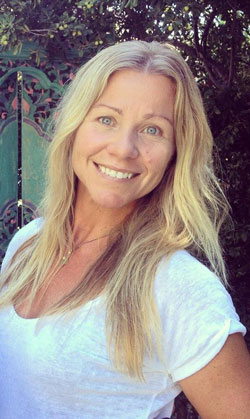 You will have the opportunity to try horseback riding in the mountains, and varied hiking, in spectacular nature. Enjoy excursions through olive oil farms, 3000 year old architecture, the birthplace of Pablo Picasso and the favorite areas for many writers and filmmakers like Ernest Hemingway and Orson Wells.
You will practice yoga and meditation twice daily and Ulrica will focus the teachings this week on the topic of CLARITY: how we reduce tension, increase stability and expand our consciousness towards focus, concentration and ease of mind. Ulrica always provide us with a well thought out mix of physical flow, restorative yoga, meditation, breath work and relaxation.
Program

Day 1 – Arrival day – Sunday April 14
| | |
| --- | --- |
| 17:00 – 18:30 | Yoga |
| 20:00 | Welcome dinner at the venue |


Day 2 – Monday April 15
| | |
| --- | --- |
| 7:00 – 8:30 | Yoga |
| | Breakfast |
| 10:00 | We will hike around the mountain El Algarin, It's a 9km route and 600m difference in altitude. The best views to the provinces of Malaga, Cadiz and Seville where the Zahara reservoir and the top of Torreon in Grazalema stand out. We will finalize visiting "el Tajillo" also known as "White Village Balcony" - a nature mirador |
| 14:00 ca | Lunch at the venue |
| 17:00 – 18:30 | Yoga |
| 20:00 | Dinner at the venue |


Day 3 – Tuesday April 16
| | |
| --- | --- |
| 7:00 – 8:30 | Yoga |
| | Breakfast |
| 10:00 | Today, we will hike to the peak of the Algarin Mountain. It's a route of 6 km and 900m difference in altitude. The Dolmen of El Charcón is approximately 6000 years old, it is part of the so-called Necrópolis de las Angosturas, located between the municipal districts of El Gastor (Cádiz) and Ronda (Málaga). It is a gallery megalithic sepulcher, about 8.5 meters long and 1.55 meters wide, built on the basis of large limestone orthostats, some of considerable size. Our next milestone is the Grajas peak. From the cut the views are unbeatable. |
| 14:00 ca | Lunch at the venue |
| 17:00 – 18:30 | Yoga |
| 20:00 | Dinner at the venue |


Day 4 – Wednesday April 17
7:00 – 8:30
Yoga
Breakfast
10:00

Zahara de la Sierra + Hiking to the Castle + Olive Oil Factory Tour & Tasting.
Zahara de la Sierra, the Province of Cadiz, is quite simply a place that takes your breath away.
It enjoys an extraordinary setting at the foot of the Sierra del Jaral, perched on top of a hill and surrounded by the turquoise waters of the Zahara-el Gastor reservoir. It is also the olive oil country and home to some of Andalucia's best. We will enjoy a tour and tasting at one of the olive oil factories.

14:00 ca
Lunch at the venue
17:00 – 18:30
Yoga
20:00
Dinner at the venue


Day 5 – Thursday April 18
| | |
| --- | --- |
| 7:00 – 8:30 | Yoga |
| | Breakfast |
| 10:00 | (Optional with supplement ca 50 EUR) Today we are exploring Ronda, with an interesting history and a lot of beautiful views. Ronda, sits a top of the spectacular El Tajo gorge and is the largest of Andalusia's town's. The fame was also spread further by American literary figure Ernest Hemingway and filmmaker Orson Welles who spent much time within the town limits of Ronda and southern Spain. |
| | Lunch box |
| 17:00 – 18:30 | Yoga |
| 20:00 | Dinner at the venue |


Day 6 – Friday April 19

7:00 – 8:30
Yoga
Breakfast
10:00

Rest at the hotel and swim in the pools.
Or take the opportunity to treat yourself with massage at the vendor. Hiking options around the area.

14:00 ca
Lunch at the venue
17:00 – 18:30
Yoga
20:00
Dinner at the venue

Day 7 – Saturday Arpril 20
7:00 – 8:30
Yoga
Breakfast

(Optional supplement ca 75 EUR) Horseback riding from Olvera Village. Beginners welcome.

Rest at the hotel and swim in the pools.
Or take the opportunity to treat yourself with massage at the vendor. Hiking options around the area.

14:00 ca
Lunch at the venue
17:00 – 18:30
Yoga
20:00
Farewell dinner party at the venue


Day 8 – Sunday April 21
| | |
| --- | --- |
| 7:00 – 8:30 | Yoga |
| | Breakfast |
| | Check out and departure. |
Subject to changes due to local circumstances.
The Retreat, accommodation
The reatreat center is nestled in Andalucia's spectacular national park, Sierra de Grazalema, surrounded by lush mountains and whitewashed villages, accommodations are complete with a beautiful yoga studio, private tennis court, and magnificent hiking trails. There is also a small yoga shop at the venue with mats, bracelets, t-shirts etc. El Gastor, also known as the Balcony of the Andalusian White Villages, is a charming small town, just fifteen minutes from our retreat center by foot.
The rooms
A variety of homes and apartments are available and have access to 5 beautiful pools, modern kitchens and AC.
Every building contains several bedrooms, living area and kitchen.
All bedrooms are different and unique decorated. In most of the bedrooms there is a queen size bed with an optional separate single bed, and a few of the bedrooms have two separate beds. Most bedrooms are en-suite.
Meals
Fresh vegetarian meals will be cooked for you daily.
You can savour local organic produce in delicious Mediterranean dishes.
For one of the excursions a lunch box to carry is provided.
It is possible to enjoy wine for dinner on your own expense.
Facts
Included in the price:
- Accommodation 7 nights in shared double/twin room
- Vegetarian full board
- Two daily yoga sessions except arrival and departure day
- Three hikes/excursions in accordance with the schedule above
- Group transfer from and to the airport
Not included in the price:
- Flight ticket
- Optional excursion to Ronda (ca 50 EUR)
- Optional excursion with horseback riding (ca 75 EUR)
Single room: Single room might be possible depending on availibility. You can see the supplements when you click on "Book on request" in the first step before you make any registration.
Travel: Fligh to Malaga (AGP).
Flights can be booked by yourself, or send us an email and we are happy to help you. Our booking fee is 30 EUR per person.
Do not book your flight before you have received information from us that the minimum number of participants (20 persons) is attained.
Transfer: A group transfer (ca 90 minutes) from and to Malaga Airport is included in the price. You might have to wait on the airport for other participants to arrive before the transfer departs. The same applies at departure if your flight is later than others. If you need or wish to have your own separate transfer it is possible at an additional cost.
Pool: Yes, in total 5 pools of differens sizes are spread out amont the buidlings. Not heated more than by the sun. When sunny the pools usually are warm enough in April to take a swin.
Yoga equipment: Mats and other equipment can be borrowed, but you are welcome to bring your own mat.
Spa: Yuo can book massage at the venue
Special diet: No problem, let us know when you book.
Electricity: Standard EU 2-pin plug
Currency: Euro
Credit cards: The retreat do not accept credit cards. Please bring EUR cash for expenses for massage, optional excursions, the yoga shop, local transports etc.
Single travellers: We try to place single travellers in shared twin room if possible, but if there is no one to share with you will be charged single supplement..
Misc.: Many participants might be Swedish because of Ulricas origin and present domicile, however the English language will be mostly used.
About Ulrica and Maria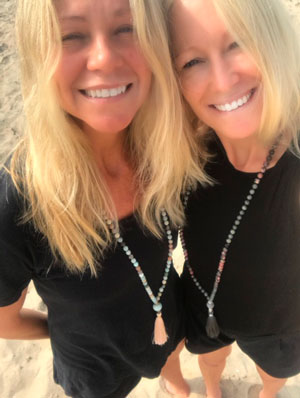 - Ulrica Norberg has over 25 years of experience in how to work on intergrating and individualize inner potential with opening up the capacity of body, mind and spirit. Physically, Mentally, Spiritually.
Ulrica stems from that all healing, happiness and strenght comes from dedicated reflection, meditation and movement. WIth a sincere dedicaton to know thyself.
She has written over a dozen books on health and awareness as well as teaching students privately, companies and groups all over the world in awareness, creativity, innovation, meditation, mindfulness, health and yoga.
- Maria Söderholm, your travel guide and coordinator, is also from Sweden but lives in LA, California. She is a well travelled and experienced guide who has lead trips to North America and Europe.
Maria has a passion for nature and outdoor activities. Her desire for adventure and exploring new destinations, trails and jungles, has paved the way for beautiful adventures around the world. Count on Maria to take you on great hikes in the area!
If you would like to ask Maria anything about the retreat please send an email to maria.v.soderholm@gmail.com.
Climate