Portugal – The SLOW Practice Retreat with Ulrica Norberg and Hillevi Borga
Finding stillness and peace in body, mind and spirit
Because of high demand we have now more single rooms.
Join Yoga Master Ulrica Norberg and her co-teacher Hillevi Borga, Physical Therapist and yogateacher, in beautiful Portugal for a wholesome week of focus on practices that strengthen our mental muscles, our concentration, focus and the ability to relax and stay present and aware.
Key words for this retreat is SLOW. DETENSIFY. SOFTEN. PAUSE. INQUIRY.
And in order for that to happen we need to REFLECT. BLEND. MOVE. ENGAGE. WORK.
With Ulricas individual approach to yoga, you will learn to tailor your practice to your personal needs - whether you are at your progression of this practice, a beginner, or advanced/yogateacher.
Feel free to bring a non-yogi friend/partner! He/she can book surf lessons, dolphin excursion, rent a bike, hike etc. Non-yogis get a 200 EUR discount.
Program
Key words for this retreat is SLOW. DETENSIFY. SOFTEN. PAUSE. INQUIRY.
And in order for that to happen we need to REFLECT. BLEND. MOVE. ENGAGE. WORK.
Ulrica and Hillevi have outlined the days spent at Monte Vehlo Eco Retreat with a start every morning on the mat with yoga and meditation. The afternoon practice involves a longer session focusing on technique, dialogue on what SLOW is, why p a u s i n g is so important as well as guiding you through a well thought out sequnece in Yin or restorative yoga.
To counterbalance this contemplative, self- inquiry and de-tensifying practice, you will throughout the day be led through powerwalks and CORE work where you learn how to engage the system in order to balance the inner and outer. In between sessions there will be quiet time where each participant can rest, contemplate and enjoy the premises; the outdoors in natures splendour.
Nothing done too much is balancing. So if you marinate yourself in a lot of SLOW practice, one needs to engage the muscles in order to allow circulation, adapability and strenght to arrive in us. Stability in body, mind and spirit comes through a mixture between learning to deeply de- tensify in order to re-sensify your systems.
This retreat is truly unique.
There is nothing like it out there.
The classes will be held in English.
Topics include:
• Svadhaya –self study
• Reflection
• Metta- loving kindness contemplation
• Finding Zen; Kinhin, Koans, meditation
• Breathwork, pranayama
• Yinyoga, restorativeyoga, yoga nidra
• Powerwalking/gentle running
• CORE training – resilience training as a counterbalancing practice
• Satsangs
• How to safely and successfully detox mind, body and spirit
All props you might need is provided. However we always recommend to bring your own mat if you have one you love and are used to.
Your teachers Ulrica Norberg and Hillevi Borga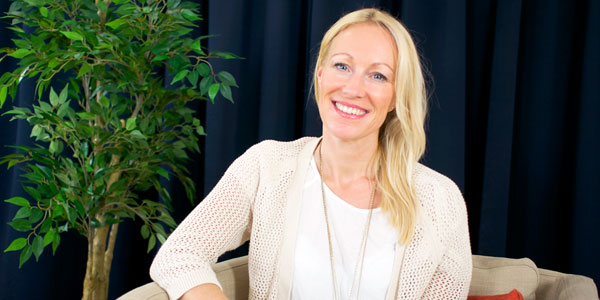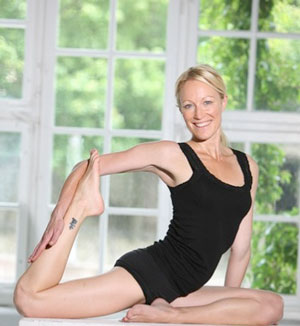 Ulrica has over 25 years of experience in how to work on intergrating and individualize inner potential with opening up the capacity of body, mind and spirit. Physically, Mentally, Spiritually.
Ulrica stems from that all healing, happiness and strenght comes from dedicated reflection, meditation and movement. WIth a sincere dedicaton to know thyself.
She has written over a dozen books on health and awareness as well as teaching students privately, companies and groups all over the world in awareness, creativity, innovation, meditation, mindfulness, health and yoga.
Hillevi Borga is a Physical Therapist with over 20 year experience on therapy. She is also a well trained Yogateacher.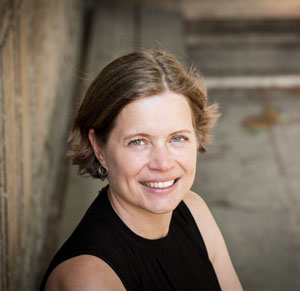 Hillevi is a firm believer that true healing comes from within and from yoking opposites.
Hillevi is known for her delicate touch and great knowledge.
Accommodation
Frogs chirping. Stars wheeling overhead. Stunning sunsets views. Tranquil lakes. Pine trees all around. This amazing retreat center is located 5 minutes drive from one of the many gorgeous beaches on the Costa Vicentina. With country tracks waiting to be explored by foot, bike or horse; a swimmable lake and surfing beaches nearby; Plenty of opportunity for healthy outdoor fun.
The holistic centre is designed to offer all the comfort and space you need for your practices. The main temple made with round wood architecture and heated floor is inspired by a center at the Brazilian rainforest. This temple is where the main activities evolve, comfortably inside and surrounded by nature. Between activities you can relax or study in a variety of calm and peaceful spaces that were placed for the purpose of joy and contemplation, all with amazing views to the surroundings.
The main house its composed by:
- A common living room with 75m2 well decorated and harmonic.
- A dining room with capacity between 25 and 35 seats.
- An outdoor breakfast veranda with capacity for 32 seats.
- A spa with a sauna, steam bath and a therapy room.
Rooms
There are 13 rooms that can be used as single, double or twin rooms and many also as 3-4 beds if desired. The rooms are cozy with simple decoration in warm colours, with all that is needed to let go.
Room 0-7 have two separate bedrooms with a shared bathroom in one of the rooms. Because of high demand on single rooms we have now released room 0-7 as possible to book as single room.
Room plan room 0-3 (have 3-4 beds but can be booked as single room or as twin room with the beds in separate rooms) Rooms available
Room plan room 4-7 (have 3-4 beds but can be booked as single room or as twin room with the beds in separate rooms) Rooms available
Room plan room 9 (used as single, double or twin) Fully booked
Room plan room 10-13 (used as single, double or twin) Fully booked
Eco Energy
The main house is powered with solar energy batteries and a windmill. For the hot water system, also the sun and a wood boiler are used. This helps to heat all the buildings.
The wood used in the boiler is from own forest and is harvested in a sustainable way.
Sustainability
This retreat project started with reforestation, with umbrella pine trees, cork trees, and strawberry trees that were planted in 1997. The land had been abandoned and wild for more than 20 years, it was infested by acacias and eucalyptus trees, the soil was very poor with lots of stones and little water.
A lake to collect the rainwater was the first step to revitalize the land. Without water nothing was possible….
While digging the lake with machines, the clay and argile was used to build the main walls of the houses. After 2 winters the lake was almost full of water and the wildlife began return to the land. You could hear the birds singing again, frogs croaking, rabbits, foxes, wild boars and other wildlife were happy to share the land.
Now the water from the lake is used for the permaculture garden and horses during the summer months.
Pine Forest
The 34 hectares are mostly cover with umbrella pine trees, which produce delicious pine nuts. The trees are now 18 years old, and the last years there has been good harvests during the winter time.
Meals
Plant based cooking
Antónia, head chef, explains her cooking:
"I´m vegetarian for over 30 years and in the last 10 years, I´m cooking as well vegan dishes. Vegan and vegetarian diet are in no way ascetism, but instead they support a good health, offering a variety of treats and creativity. In the same time they help to create understanding and compassion for the animals. This two aspects are the reason that we offer this food.
Ayrvedic
We pay special attention to the principles of the Ayurvedic diet. As it´s vegetarian anyway, also as a healing effect. It can be individually prescript, as it´s based on studying the unique conditions of each one. Looking to personal attitudes, intolerances and being aware how to bring Joy and Love to our dishes.
Healthy Desserts
Our desserts are mainly vegan and raw, a little sweet bit to complete the wholesome meal. At a time when people have intolerances and allergies, it takes a lot of creativity as a chef to prepare delicious and tasty desserts. All our ingredients are fresh and without sugar.
Vegan
We are introducing the vegan concept.It is freshly prepared, stimulates our health, promotes creativity and tastes wonderful. People who eat traditional food they are very surprised how tasty and easily digestible vegan food is. Eating vegan is also a decision for ethical reasons."
Meal times usually between
- Breakfast: 7.30-9.30
- Lunch: 12-13.30
- Dinner: 18.30-20.30
Surroundings
In the middle of nowhere, where south-western Europe sinks into the Atlantic.
It is a region enriched by the strength of its' nature, where the high cliffs overlook the ocean, filling the air with a fresh breeze, spreading myths and tales of fishermen, sailors and pirates, sunken ships and great fisheries.
Bearer of magical aromas, the different plants, many of which therapeutic, guide us through the multiple paths some ending between dunes of fine sand by the ocean, while others on the cliffs by sunset…
The dense energy that originates from the storms in the ocean, concentrates in the beautiful waves that break on the sweeping sandy coast. Additionally there is a vast and unexplored area where several species as well.
Travel & Facts
Included:
- Accommodation 6 nights in triple room ensuite shared with the same gender. Shared double room and single room might be possible depending on availibility. You can see the supplements when you click on "Book on request" in the first step before you make any registration.
- Vegetarian full board
- 2 classes a day
- Group transfer from and to the airport
Not included:
- Flights
Travel: Fly to Faro, Portugal.
Flights can be booked by yourself, or send us an email and we are happy to help you. Our booking fee is 30 EUR per person.
Do not book your flight before you have received information from us that the minimum number of participants is attained.
Transfer: A group transfer (ca 90 minutes) from Faro Airport is included in the price. You might have to wait on the airport for other participants to arrive before the transfer departs. The same applies at departure if your flight is later than others. If you need or wish to have your own separate transfer it is possible at an additional cost.
WiFi: Yes
Pool: No, but on the property there is a small lake where you can take a swim, depending on the water level.
Yoga equipment: Yoga mats and other yoga equipment is available but you are welcome to bring your own mat.
Other activities: You can book lessons in kite surfing, free surfing, rent a bike, do nature hikes, play golf etc. Why not bring a non yogi partner? (He/she gets 200 EUR discount.)
Spa: Possible to book massage and other treatments during your stay.
Special diets: No problem, let us know when you book.
Age limit: No children.
Currency: EUR
Credit cards: The retreat accepts Mastercard and VISA
Electricity: Europlug
Carbon offsetting
Carbon offsetting your air travel is a good way of taking responsiblity for the emissions caused by it. You can easily carbon offset your trip directly with us when you complete your booking, and you will immediately see what it costs. We collaborate with the organisation GoCLimateNeutral and the amount goes to replacing wood and coal stoves for solar-powered fireplaces in the Chinese countryside in an UN-certified climate project that has the Gold Standard certification. If you want to dive deeper into the climate compensation, you can find more info here.